The Queens' of Lovers Rock Show, Janet Kay & Carroll Thompson 2017
15 July 2017 @ 7:00 PM
£24.75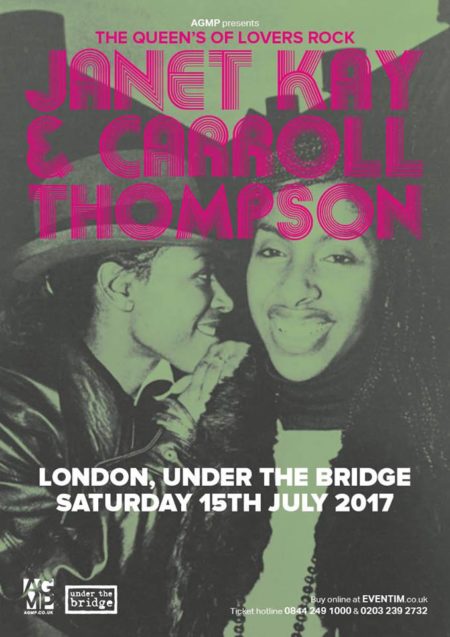 The Queens' of Lovers Rock, Janet Kay & Carroll Thompson
The queens' of lovers rock graces the stage again with a show not to be missed. This concert is for 2017 at venue called Under The Bridge down SW6 Fulham. These ladies have mega talent and they will be entertaining us with their dynamic list of songs.
Janet Kay's "Silly Games" is loved by many race or colour around the globe. And a number one choice for many karaoke signers.
Carroll Thompson "Hopelessly In Love" has been a British a favourite track. And the album which had also topped the UK reggae charts with great success.
Doors open: 7pm
Venue: Under the Bridge, Fulham, London SW6. The venue is conveniently located under the bridge (Under Stanford Bridge) Chelsea football club.
Cost: £24.75 plus booking fee (some places) Check eventim.co.uk for an updated price.