Whats On For Black History Month Events 2017 | Full List Near You
30 September 2017 @ 8:00 AM

-

1 November 2017 @ 5:00 PM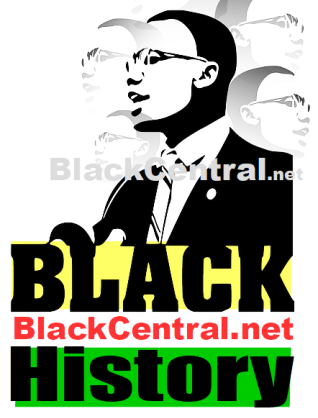 Whats On For Black History Month Events 2017 | Ultimate List Near You
UK Events Honouring Our Black History Month 2017 which therefore happens in the month of October. Even though we are honour each and everyday 24/7 365 of the year. The UK highlights our great black people past and present in October. Events shown below are a great guide for places to go and whats on for Black History Month Events 2017. Our list comprises of clubbing for the real ravers to family events that children are allowed as well as welcomed.
What: Black History Month Comedy Night @ Walthamstow Assembly Hall E17
Where: Walthamstow Assembly Hall, Rectory Rd, Walthamstow, London E17 4SU
When: Friday, 20th October 2017
Time: from 6pm
Cost: Standard £18.50 | Concession Under 16s or over 60s Age ID Proof required £10.50
Tickets From? eventbrite .co.uk
Attraction: Back together again your host on the night is the outstanding Robbie Gee and Eddie Nestor (bbc). On this night there well be an celebration of a whopping 15 years of comedy at the Walthamstow Assembly Hall E17. Don't get left out! Get your tickets now! Comedy by Curtis Walker🔸Glenda Jaxson🔸MO 'Real 🔸Shabba 🔸A Dot 🔸Roger Dee🔸 Travis Jay 🔸Ashley J. Also on the night there will be a featured Opera singer Yvonne Davis and a violinist Daj Jordan.
Category: Family, Comedy
---
---
---
What: Jamaican Superstar Dawn Penn Afro Caribbean Black History Month Event Huddersfield (See Here full details)
Where: Hudawi Cultural Centre. Great Northern Street, Huddersfield HD1 6BG
When: Saturday 21st October 2017
Time: 8pm – 1am
Cost: £10 plus B/fee MOTD
Tickets From? Djs 🔸Charmaine Caribbean Cafe 🔸 Domino Chair Design /  eventbrite
Attraction: Jamaican Superstar Dawn Penn
Category: Concert, Clubbing
---
---
---
What: BHM Presentation: The Amazing History of Black People in London before 1948
Where: St Ann's Library Cissbury Road, Tottenham, London N15 5PU
When: Sunday 29th October 2017
Time: 17:00 – 19:00 Doors open at 16:30
Cost: Admission will be FREE. Donations would be appreciated and nice.
Tickets From? Book early for priority entrance. Mainly a 1st come 1st served basis for seating.
Attraction: Q and A: cover key questions such: Were Black people here in Roman times? Great Black personalities of the 18th and 19th centuries.
Category: Presentation, Seminar
---
---
---
What: REVIVAL 3 LOVER'S ROCK SPECIAL NICE UP THE DANCE (Full Details Here)
Where: Caribbean Edge (Exquisite Lounge) 117 Bruce Grove, Tottenham London N17 6UR
When: SATURDAY 28TH OCTOBER 2017
Time: 11pm – 6am
Cost: 12 in Advance no booking fee MATD
Tickets From? The Djs, Exquisite Lounge, body music
Attraction: Saxon Sound Muscle Head 🔸Equation Road show🔸The versatile Mosty G Gemi "in ting" Magic and more.
Category: clubbing, Show and concert.
---
---
---
What: Black History Month Fund Raising Event (Full details Here)
Where: The Star Of India Restaurant. Address: 875 High Road, Leytonstone, London E11 1HR.
When: Thurs 19th October 2017
Time: 7pm. Show Starts At 7.30pm –11.30pm
Cost: £20 Per Person which will Include A Buffet meal.
Tickets From? Book early for Your Seats on Tel 020 8989 4028. 07990 733 007 check online at www.starofindiauk.com Mainly a 1st come 1st served basis for seating.
Attraction: charity event with performance by Deloris Francis will be artist singing 🔸Yvonne Curtis🔸 Alex Pascal OBE
Category: Fund raising, Show and dinner
---
---
---
What: Black Poets, Legacy and Destiny – Black History Month Event
Where: Draper Tenant's Hall Hampton Street London SE1 6TL
When: Sunday 22 October 2017
Time: 18:30 – 21:00
Cost: register for Free tickets
Tickets From? Book early for Eventbrite at a 1st come 1st served basis.
Attraction: An event that'll celebrate Black British poets and spoken word. With also known poets etc.
Category: Black British poets and spoken word evening.