Whats On For Black History Month Events 2019 | Full List Near You
2 October 2019 @ 6:00 PM

-

10 November 2019 @ 11:59 PM

Free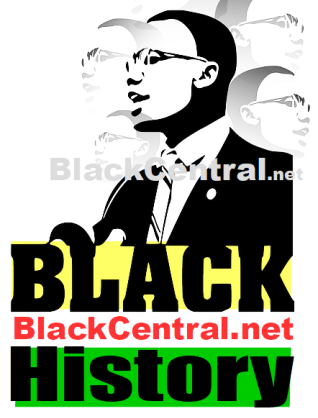 Whats On For Black History Month Events 2019 | Ultimate List Near You
UK Highlights Recognising Our Black History and Black Awareness Month 2019, although happening all the time in the month of October year after year. Clearly we're acknowledged all day every day, 24/7-365. The UK has always been celebrating the past and present of our fine black people in October. The following events are therefore a helpful guide to attending events, going out or what's happening on for the 2019 Black History Month Activities. Our list comprises of clubbing for the real ravers to family events that children are allowed as well as welcomed. So, our list of Black History events in London and the rest of the U.K.
What: Haringey Event Celebrating Black History Month North London >>More info Here<<
Where: Wood Green Library | 187 -197a High Road, London N22 6XD

When: Sat 12th October 2019

Time: 12pm – 4pm

Cost: Absolutely Free

Attraction: African market, blood donor drive, local community organisations, charities, arts and crafts and free drama etc.
Category: Family Event.
---
---
---
What: Lady Saw aka Marion Hall | Warriors On The Battlefield Gospel Showcase >>See Here<<
When: Sat 12th October 2019
Where: The Palace Cathedral | 421-427 High Road, London, N17 6RD
Cost: £25 | Tickets on the door £30
Attraction: Previously known as Lady Saw. Come and see the transformation from reggae dancehall queen as lady Saw to Gospel.
Category: Church Event.
---
---
---
What: Black History Month | Walking in Their Footsteps
When: Sun 13th October 2019
Time: 12:30pm – 15:30pm (PLEASE NOTE THAT THIS EVENT IS NOW SOLD OUT)
Where: The Create Place | 29 Old Ford Road, London, E2 9PJ
Attraction: Join us for a day of reflections and thought, acknowledging the journey that all those who have come before us have taken and became our black celebrities. We look back 30years today.
---
---
---
What: Black History Month Cultural Event Showcase
When: Sat 26 October 2019
Where: Redbridge Town Hall 128-142 High Road Ilford IG1 1DD
Time: 12:30pm – 6pm
Cost: Register Free at eventbrite
Attraction: (TARACC) presents Commentary and summary on African-British Civil Rights Heroes who have been battling British racism spanning 400 years. Gospel duet singers and soca singer Triniboi Joocie. Also funny man Comedian, Mr Ping Wing, plus lots more.
---
---
---
What: Greater Heights Presents Black History Month Bounce
When: Sun 20th October 2019
Where: Market House | 443 Coldharbour Lane, Brixton SW9 8LN
Time: 8PM – 1AM
Cost: £10 All night | plz call: 07944509979 / 07956221460
Attraction: Live Pa By Singing Sensations Mandee & Grantie Asher. Djs Entertaining You – Gt Empress (Venture Fm), Wassie One (Venture Fm), Mistri Lady (Venture Fm).
Category: Club Event.
---
---
---
What: TEDx Hackney Council Libraries – Black History Month
Where: Hackney Central library | 1 Reading Lane London E8 1GQ
When: Next event – Thursday 31st October 2019
Time: 6pm-8pm
Cost: Free – Register at Eventbrite
Attraction: Film Viewing of 'I am who I say I am' After showing the film there will be a group discussion, by TEDx screenings. The perception of Black is depicted as one-dimensional, but what does 'Black' mean?
More events added daily 
**events hosted above are of their own individual rights no ownership by Blackcentral.net**