Where To Go For New Years Eve 2017? Latest Places Clubs And Party Events
30 December 2017 @ 8:00 AM

-

1 January 2018 @ 8:00 AM

Free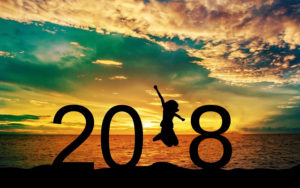 New Years Eve 2017 Raving/Clubbing List
The ultimate where to go for New Years Eve 2017? We have come up with another super list for New Years Eve events near you, whether it is an event to get down to reggae, dancehall, afrobeat, revival and soca. This is the places to go for New Years eve 2017/2018 raving or Clubbing. See in the new year with the best party style. Blackcentral.net has done it again for you, so if it ain't listed here, then is it really a place you want to be seen at? Get it? This order of event are in no particular order. But here we try to include all the quick guide and quick relevant details. Ticket places, how much, where is there to go and the time of the event.
Event: King Tubby's Countdown Free party (see full here)
Date: New Years Eve Sunday 31st December 2017
Address: Stockwell Park community centre. Stockwell Park Estate, 21 Aytoun Place, London, SW9 0TE
Time: 8pm til late
Attraction: Music entertainers King Tubby's🔸MJR 🔸GT Express (rock 92.6fm)🔸 Sticksman🔸 Mista Stylee (from out of Vibes 93.8fm)
Admission: Free, free free!
🔸🔸🔸🔸🔸🔸
Event: Daddy P New Year's Eve Big People Mamas & Papas (Full details here)
Date: New Years Eve Sunday 31st December 2017
Venue: T Chances Arts & Music Centre Address: 399 High Road, Tottenham, London, N17 6QN
Time: 8pm Til Late Make It Your Date
Attraction: PA Live performer: Mr Dim The Light 'Winston Reedy' Also on the night Dj Lady M 🔸Plus Resident Djs Daddy P 🔸Double D 🔸Johnny Wonder.
Don't Forget The Free Raffle Every Sunday Birthdays Are Welcome at T Chances.
Tickets: £10 Motd
🔸🔸🔸🔸🔸🔸
Event: Let the Good Times Roll New Years Eve Dance. (full details here)
Date: On Sunday 31st December 2017
Venue: To Be Held At La Tavernetta Address: 146-148 Camberwell New Road, London, SE5 0RR Corner Of Vassall Road.
Time: 10 Til Late
Attraction: Underground Ice🔸 Lady TLC🔸Lady Smurf 🔸Senator B. 2am onward playing Your Lovers Rock, Revival And Rare Grooves.music my Phillip Level 🔸Lovers T 🔸Lady Shazz & Lady C🔸Nightlife
🔸🔸🔸🔸🔸🔸
Event: LGR presents New Years Eve The 80s & 90s ThrowBack
On: Sunday 31st December 17 NYE
Venue: Jasmin's Banqueting Suite
Address: 202 Upper Tooting Road, London  SW17 7TG
Time: 8pm til 6am
Attraction: 2 Rooms of entertainment Room 1 Sir Lloyd📍Construction Esq,📍 I Spy📍Ital Rockers📍Room 2 Buppy C📍Teachers Crew📍 Dj Crime
Tickets: £22 and/or £27.50 including  a buffet.
🔸🔸🔸🔸🔸🔸
Date: New Years Eve. Sunday 31st Dec 2017
Event: The Ultimate News Years Eve Party
Venue: The Royal Lounge Banqueting Suite, 397 High Road, Wembley, Middlesex HA9 6AA
Attraction: Top Djs Desi G & Barry White, Dj Ratty, Capricorn, Federal Touch, D Mac & Elc Family
Time: 9pm Till 8am!!!!
Tickets: Early Bird £22
🔸🔸🔸🔸🔸🔸
Date: Sunday 31st December 2017 New Years Eve
Event: Need A Place To Go Presents The 14th Annual New Years Eve Ball
Time: 10pm Till 5am
Attraction: The Luxurious 4* Holiday Inn Hotel, Coram St, London Wc1n 1ht Music By Jerry Bascome, Roy Medallion, Countryman, Latest Edition, Tw, Mastermind, Special Edition Hd, Happy Days Family, Satisfaxion & Dj CLK
Tickets: £27.50
🔸🔸🔸🔸🔸🔸
Event: A Celebration of Life New Years Eve Dance | Fatman Full details >>Here<<
Date: On Sunday 31st December 2017
Venue:  West Indian Cultural Centre,  Hornsey, London N8 ODJ
Time:  21:00 til 05:00 in the morning
Attraction: Balloon drop, prizes, giveaways. Djs Fatman Sound Ft Dj Flip/Issac with Full  crew / Trevor Sax / Chris Cutt / Pecking Syndicate Feat. Milton.
Admission: £10 MOTD
🔸🔸🔸🔸🔸🔸
Event: Kofi & Peter Terry present their NEW YEARS EVE LEGENDS PARTY
Date: Sun 31st December 2017 New Years Eve
Venue: SIDNEY'S BAR (Gants Hill, East London) | 545 Cranbrook Road, Ilford, Essex IG2 6HE
Attraction: Live on the night artist. KOFI🔸 Jimmy Lindsay 🔸supported by Geneva🔸Dj Mickey J🔸Peter Terry🔸More Love Family🔸 The Chemist & Mc Marvellous
Admission: Tickets £15 inc food
🔸🔸🔸🔸🔸🔸
Event: Robanks Promotions presents SOPHISTICATED SATURDAYS NEW YEARS EVE PARTY
Venue: STARLIGHT Banqueting Suite, 300 Leabridge Rd, Leyton E10 7LD
Date: Sunday 31st December 2017 NYE
Time: 10pm – 6am
Admission: Tickets £20
Attraction: Music by System🔸Company Soul Sound🔸Pc Mistri🔸Vibes GQ🔸Melllow Bostic🔸Cass Manhattan🔸 Claudius & Marvelous.
🔸🔸🔸🔸🔸🔸
Please note we cannot Guarantee the events on this page, and we are not the promoters of any parties so please do your due diligence and refer to the venue or promoters for a more full up-to-date info. Have a great one and a Happy New Year from Blackcentral.net
🔸🔸🔸🔸🔸🔸
If you would like to add your own event FREE then leave a message >>Here<< or you could upload it yourself >>Here<<