Grown Sexy Fabulous White & Diamond Summer Party 30 June
30 June 2018 @ 10:00 PM

-

1 July 2018 @ 4:00 PM

£12.50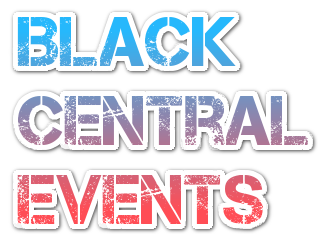 Grown Sexy Fabulous White & Diamond Summer Party
Presented by Danroj Promotion An event for the Grown, Sexy and Fabulous with the theme White & Diamond Summer Party.
Date: Saturday 30th June 2018
Venue: Nuvo Lounge
Address: 177-181 Rushey Green, Catford, London SE6 4BD
Time: 10pm-4am ID Required / No Admission After 1.30am
This Grown Sexy fabulous event is Hosted By Mr Danroj The Djs on the Night
Jb Crew
Studio One
Dress Code: White & Diamond Instyle. Strictly 100% Smart. (no Jeans / trainers / sport Clothes/caps)
Birthday Party Bookings Gemini's & Cancerian Celebrating Your Birthday? Well Your Admission Is Complimentary
Early Bird £12.50, Thereafter £15.00 Vip Lounge Bookings By Special Arrangement (Minimum 5 Ravers) Coach & Dance £22.50 (Nw London & East London) Other Party Bookings: Vip Table Reservations /hen Party Stag Party /girls trip/guys Roll Out
24 Hr Info & Tickets: Danroj Promotion 07910 224847 Buy tickets online: Eventbrite-demgrownisexy Fabulous Call Mr Danrojorany or any Of The djs for Your Group Bookings. 10% On group bookings Of 10 Or More.
Promoters/djs / outlets North West
Mr danroj on 07910 224 847 🔸One Stop Harlesden (Nw) 07887 423 352 🔸J Crew 07956 257 736/07956 221 440🔸 Hawkeye rec Harlesden (Nw) 0208 961 0866 🔸Studio One 01903 843 131 /07908 221 030 🔸Hair & Now 020 8749 4925 🔸White Light 0708 297 289 🔸West 12 Music shepherd 0208802 0147 🔸Body Music Tottenham  020 802 0146 🔸Gold Scissors Wealdstone 0208 427 4222 🔸Peckungs (W) 07 44 488 191
South / East  Maestro Rec. 0207 635 7299 🔸 Pempansie Brixton Hills 0208 671 0800🔸 Supertone Rec. Acre Lane Brixton 0207 737 776 🔸James Shoe Care Barkingside 0208 550 1440 🔸Melissa 07947477 628
Gateprizes | Surprises | giveaways | photography service | live Video Recording | Coach Service From Northwest & East London Food Service By Dem tasty sto