Run DMC – Live In Concert London | 5th July 2018
5 July 2018 @ 7:00 PM

-

11:00 PM

£38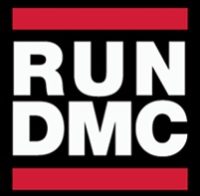 Run DMC – Live In Concert London
US legendary hip-hop group, Run DMC is set to return to the UK stage for the first time in three years for a rare one night only exclusive show.
Date: Thursday 5th July 2018
venue:  Eventim Apollo in Hammersmith, London.
Bursting onto the scene in the early '80's and widely acknowledged as one of the first artists to pioneer the new school hip-hop sound; MC's Joseph 'Run' Simmons, Darryl 'D.M.C' McDaniels and the late DJ Jason 'Jam Master Jay' Mizell, are greatly recognised as the most influential and famous acts in the history of hip-hop culture.
Achieving notable firsts in the world of hip-hop music and credited as being the most responsible for pushing hip-hop into mainstream popular music, Run DMC was the first rap act to receive a Grammy Award nomination, a No.1 R&B charting rap album, the first rap act to have a music video rotation on MTV and to feature on the cover of Rolling Stone magazine; plus the first rap act to sign to a major endorsement deal with Adidas. Run DMC were also the second rap act to be inducted in the Rock and Roll Hall of Fame.
Releasing their groundbreaking debut rap album 'Run-D.M.C' in 1984, the rap group scored major success with three Top 20 singles including their debut single 'It's Like That/'Sucker MC's', followed by 'Hard Times' and '30 Days'. Catapulting the group into a global phenomenon with an unprecedented sound of raw hip-hop mixed with hard rock, on their fourth single 'Rock Box', would become the cornerstone of the group's sound, paving the way for the rap rock movement in the '90's.
Run DMC's followed up rock influenced album titled 'King of Rock' released in 1985 was greatly received spending 56 weeks on the US Billboard charts with singles 'King of Rock', 'You Talk Too Much' and 'Can You Rock It Like This' reaching the Top 20.
The group's third and breakthrough album 'Raising Hell', produced by musical genius Rick Rubin in 1986, trumped all perceived notions of commercial viability for hip-hop music, by achieving triple platinum status and receiving attention from quarters that had previously ignored and dismissed hip-hop music as a fad. 'Raising Hell' became the group's most successful selling album and one of the best selling rap albums of all time, peaking at No.3 on the Billboard charts and achieving double platinum status. The lead and cover single 'Walk This Way' with Aerosmith's lead singer Steven Tyler and guitarist Joe Perry scored Top 10 status in over eight countries and was ranked number 293 in Rolling Stone's 500 Greatest Songs of All Time.
Run DMC continued to produce successfully selling albums over the next 14 years with records like 'Tougher Than Leather', 'Back From Hell', 'Down With The King' to their last studio album 'Crown Royal' in 2001; releasing popular hits such as 'Run's House', 'What's It All About', 'Down With The King' and 'Let's Stay Together'.
With over 20 years of pioneering hits, unparallelled solo success, plus collaborating with the music industry's notable hip-hop and rock music stars from Fred Durst (Limp Bizkit), Kid Rock, Method Man, Nas, Stephan Jenkins (Third Eye Blind), and Sugar Ray; the legendary rap group of all time will return to London for the most anticipated concert of the summer.
Tickets for this EXCLUSIVE one off show start from £38 and will be available to purchase at www.ticketmaster.co.uk, www.axs.com and www.eventimapollo.com from Wednesday 24th January 2018.