Coronavirus UK: Will nightclubs close as outbreaks of Coronavirus?
Coronavirus uk
(20th March update) The UK government has now announced a closer of all Nightclubs, Bars, Pubs and Restaurants in and around London and England until further notice. So, all events listed here will be affected until further notice to keep London safe. Please contact promoters and venues if you have purchased any tickets.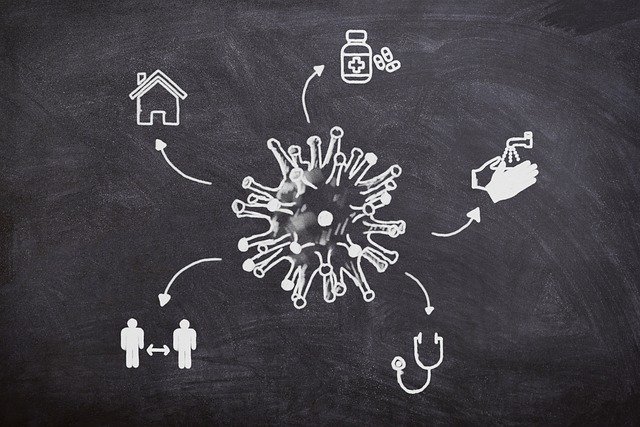 Covid-19 has become a worldwide concern for many countries. With unprecedented lock-down of some countries like Italy, Spain, China and France has become a no go for non-essential travel in town cities, the UK has not yet confirmed such a lock-down.
Many have been asking if this is the right approach by the government whilst social media campaigns have tried to make the government close all schools in the UK as a precaution. In some parts of Ireland have already implemented this shutdown.
Even some schools are slowly closing as they are not fully staffed as teachers, lectures are off ill with self-isolation. Parents are worried if they take their child out of schools voluntarily, they worry of fines.
(18th March update) The government has announced a shut down for all schools in England a list of schools (here) that are closed as of Friday 20th March 2020 "until further notification".
The government recently advised to avoid large gatherings events social events (would that include pubs and nightclubs). The words are not clear in what the class as gathering, if more than 5,10,30 or more. It's not a firm clarification. But do follow the uk government website Gov UK.
As many large venues, music venues have now been pulled from happening a lot of artists are now doing live streams for their fans. Some have performed free live streams. Like Youngblood online this week.
But how would that work for music events like clubs, nightclubs.? You've already seen many premiership footballs clubs have cancelled voluntarily games.
Just visited Westfield London and it was unusually quieter than normal.
UEFA bosses have now confirmed on 17th March 2020 that the Euro 2020 will now take place next 2021 with the final being in July 2021.
For many years you would see only Chinese people wearing face masks but now in March 2020 you see mostly in London central, Black, white, Indian and Chinese are voluntary wearing all kind of face masks. You would even see the ones that cyclists wear and or heavy-duty types that builders wear.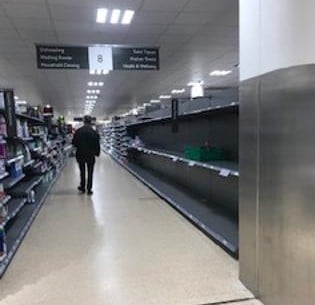 Nearly every London UK supermarkets shelves are slowly depleting. Some stores are taking double – triple of their Christmas taking. However now even simple fruit and veg are being hard to keep up with the unexpected demand from some people panic buying.
If you are in the vulnerable group which Does include 'Sickle Sell' which a large number of black people will suffer from. And not forgetting the elderly over 70s must self-isolate from large social events. Also, mothers to be are included within this category.
The Definitive Guide: Coronavirus uk keep safe
Wash your hands more frequently than normal, which use soap and warm water for 20 seconds, especially after coughing, sneezing and blowing your nose, as well as after being out of the public locations where many others do otherwise. Public place which also includes public transport ie buses, trains or even taxis. It so important to wash your hands but you are out then use sanitising gel or anti-bacterial gel.
Banned: Nightclubs and social gathering
So while people were advised to stay away, nonetheless, nightclubs, clubs and pubs were not forced to formally shut their doors. But this does not stop them doing so voluntary. The social distancing steps declared are merely guideline, not a completely banned. Advise to contact the promoters or direct contact the club/venue.
(20th March update) Now all bar, clubs, pubs and restaurants are now prevented from trading as of 20th March update until further notice.
How to avoid Coronavirus in my clubs?: in jest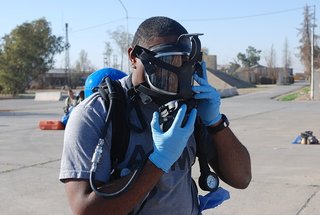 Could you imagine an event like this where masks can be party? So this protective mask may be one form of paper or cyclist type. So it may be a protective mask ball instead of a masquerade ball. The idea is to provide a protective mask and disposable gloves for everybody in the club as a form of dress code. If you don't wear them, then there is no entry.
If you think this should be more protected by party-goers as well as by event workers until further notice.
But in March 2020, in most UK stores, it is sadly almost impossible to buy safety mask.
Or event promoters could provide anyone at the door before you step through their doors. And the bouncer would then have the opportunity to kick you out if you're seen without.
Although there is a pandemic threat. Can you imagine the many parties and activities after the Coronavirus pandemic? All should feel so relaxed and have the opportunity in the usual way to let their hair down and unwind.
Blackcentral takes Coronavirus in uk very seriously and we all must adhere to the Local governments advised at all times.