Travel to Amsterdam with Time2Transport
28 July 2017 @ 8:00 AM

-

30 July 2017 @ 5:00 PM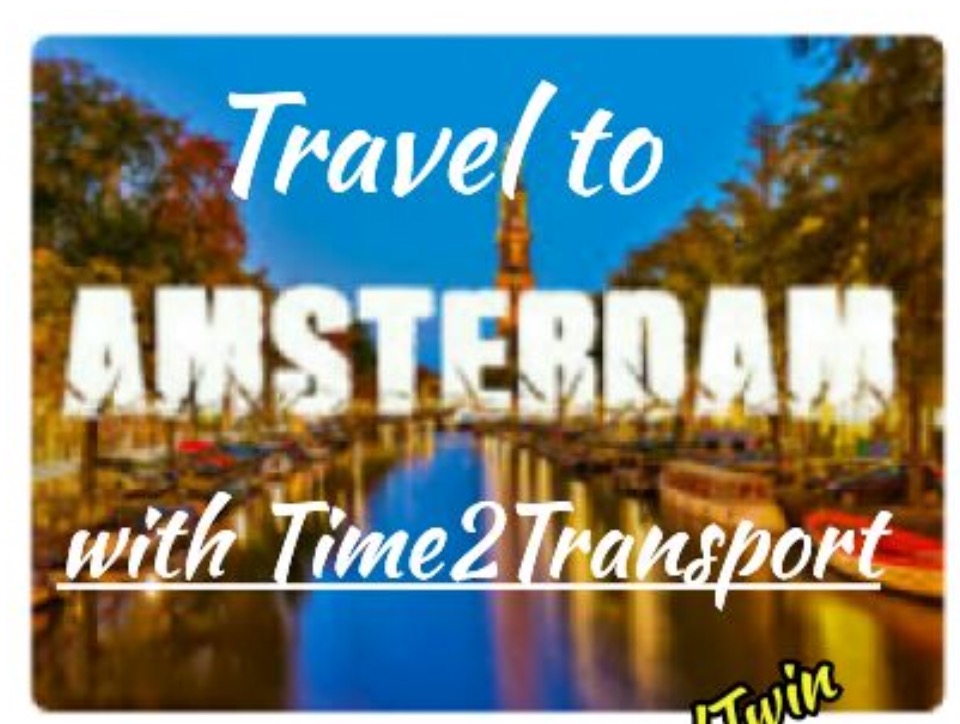 Travel to Amsterdam
with Time2Transport
28th-30th July 2017
4 ⭐️ Van Ver Valk Hotel a4 Schiphol. With full many features of
Luxury Rooms,
optional Jacuzzi,
Flat Screen TV
Wifi,
Air Con,
Terrace/Balcony,
Safe,
Spa,
Gym,
Pool,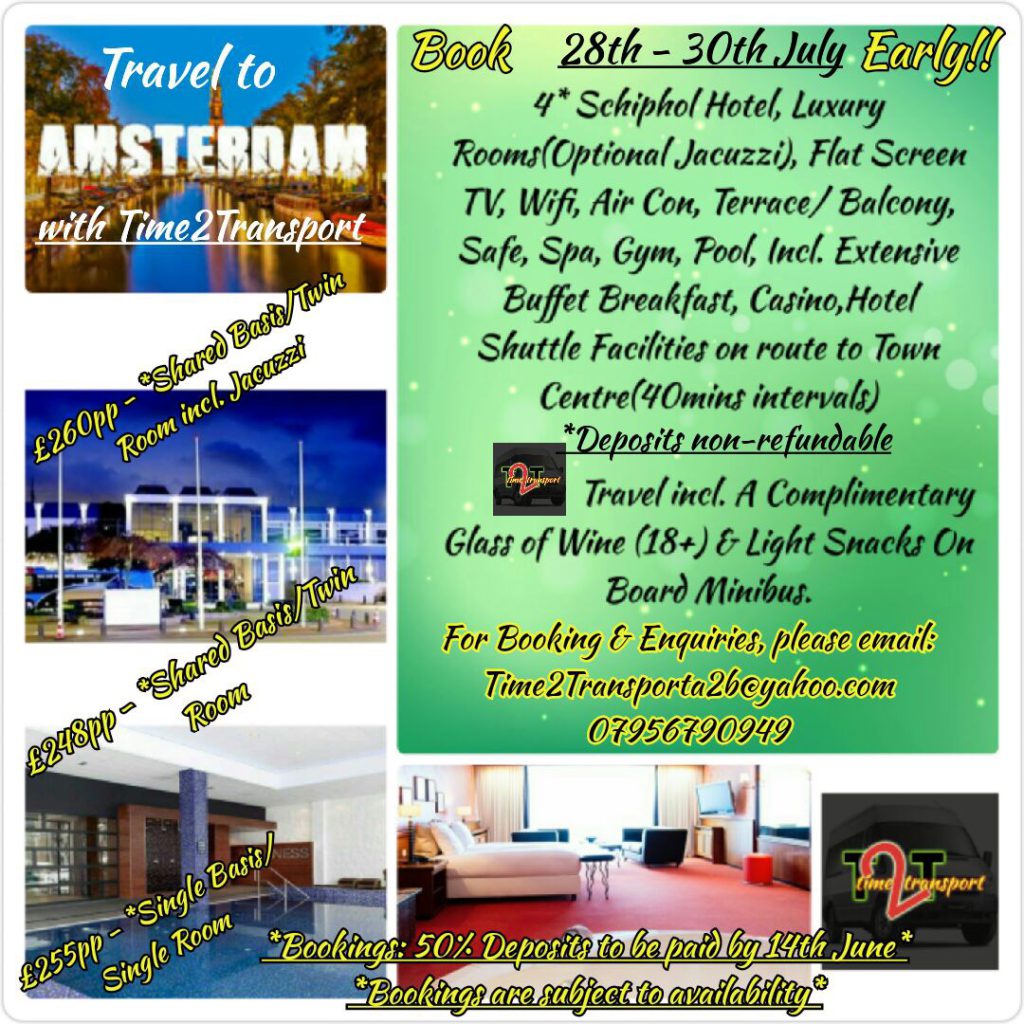 Incl Extensive Buffet Breakfast, Casino, Hotel. Shuttle Facilities on route to Town Centre (40mins interval).
Deposits non-refundable Travel includes A Complimentary Glass of Wine (18yrs plus) Light Snacks On Board Minibus.
For Booking or Enquiries, please email [email protected] or call 07956190949.
Book early; Prices start from £248 per person on a shared basis.
Booking 50% deposit by and up to 14th June 2017 booking are subject to a first come first book basis and subject to availability. Book now before the prices go up!